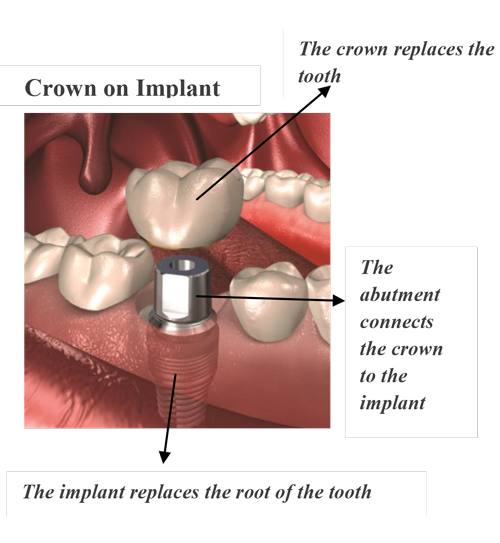 Losing one or more teeth can be uncomfortable, embarrassing and even cause long-term problems. Today, dental implant surgery is considered the gold standard for replacing missing teeth, whether they are used to replace a single tooth or support a full denture. While dental implants offer the most benefits compared to other tooth replacement solutions, cost is always a serious consideration for patients. Here are three basic guidelines to help you understand these costs.
Compare apples with apples. While the type and quality of the materials used will affect cost, geographical location as well as the professional you chose will also determine the price of treatment. When consulting with one or more healthcare professionals, keep in mind that a skilled specialist who has been in practice for 30 years may charge more than a younger dentist. Therefore, the price of a single dental implant can vary between $1000-$250.
Pace yourself: a multi-phase process. Dental implants are titanium posts which are surgically placed into the jaw bone to replace a missing root. Once the surgical phase is done and a temporary healing cap is placed, the next step involves the replacement of the tooth and is called the restorative phase. These two stages often involve different dental care professionals and the restorative phase will incur separate fees. For instance, a crown, which replaces a single tooth, can cost between $800-$1500. The price of a bridge or denture, which are used to replace more than 3 teeth, will also vary.
There may be more. In order to determine whether you are a good candidate for implant surgery, your doctor must perform an oral examination and, in some cases, take a 3D scan. In some cases, bone grafting, sinus elevation or other surgical procedures may be required before dental implant placement.
Undeniably, the cost of replacing missing teeth with implants is not negligible. The benefits, however, are incomparable to other treatments. Patients with dental implants enjoy the comfort, confidence and quality of life that only implant supported restorations can bring, while knowing that they have not compromised adjacent teeth in the process. Furthermore, it is the only treatment that will help patients with missing teeth avoid the long-term damage that bone resorption can cause. If you are serious about dental implant surgery, you can also enquire about your eligibility for a tax return through the Canada Revenue Agency's medical expense tax credit.